The purpose of Open Access Vis is to highlight open access papers, materials, and data and to see how many papers are unavailable outside of a paywall. See the about page for more details about reliable open access.
Why?
Most visualization research papers are funded by the public, reviewed and edited by volunteers, and formatted by the authors. So for IEEE to charge $33 for each person who wants to read the paper is… well… (I'll let you fill in the blank). This paywall is contrary to the supposedly public good of research and the claim that visualization research helps practitioners (who are not on a university campus).
But there's an up side. IEEE specifically allows authors to post their version of a paper (not the IEEE version with a header and page numbers) to:
The author's website
The institution's website (e.g., lab site or university site)
A pre-print repository (which gives it a static URL and avoids "link rot")
Badges
  Open Access Paper
  Open Materials
  Open Experiment Data
More detail on the badges is in the about page.
An overview (Updated Oct 24)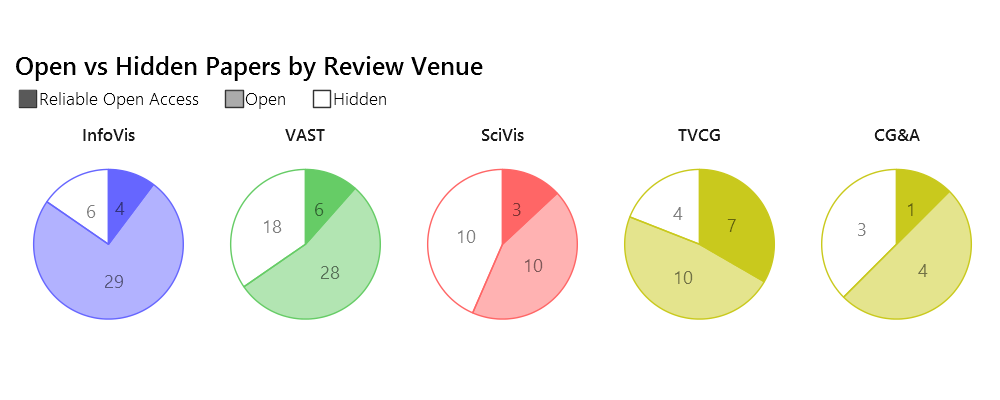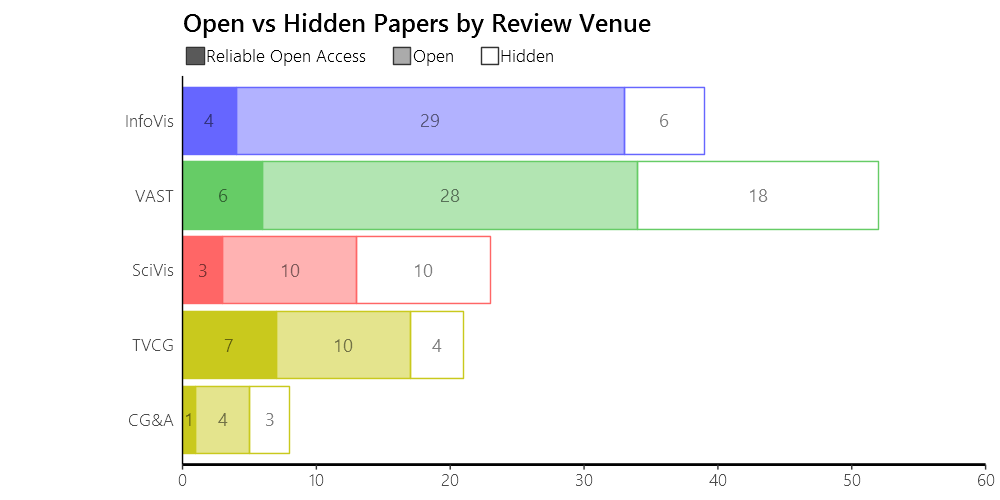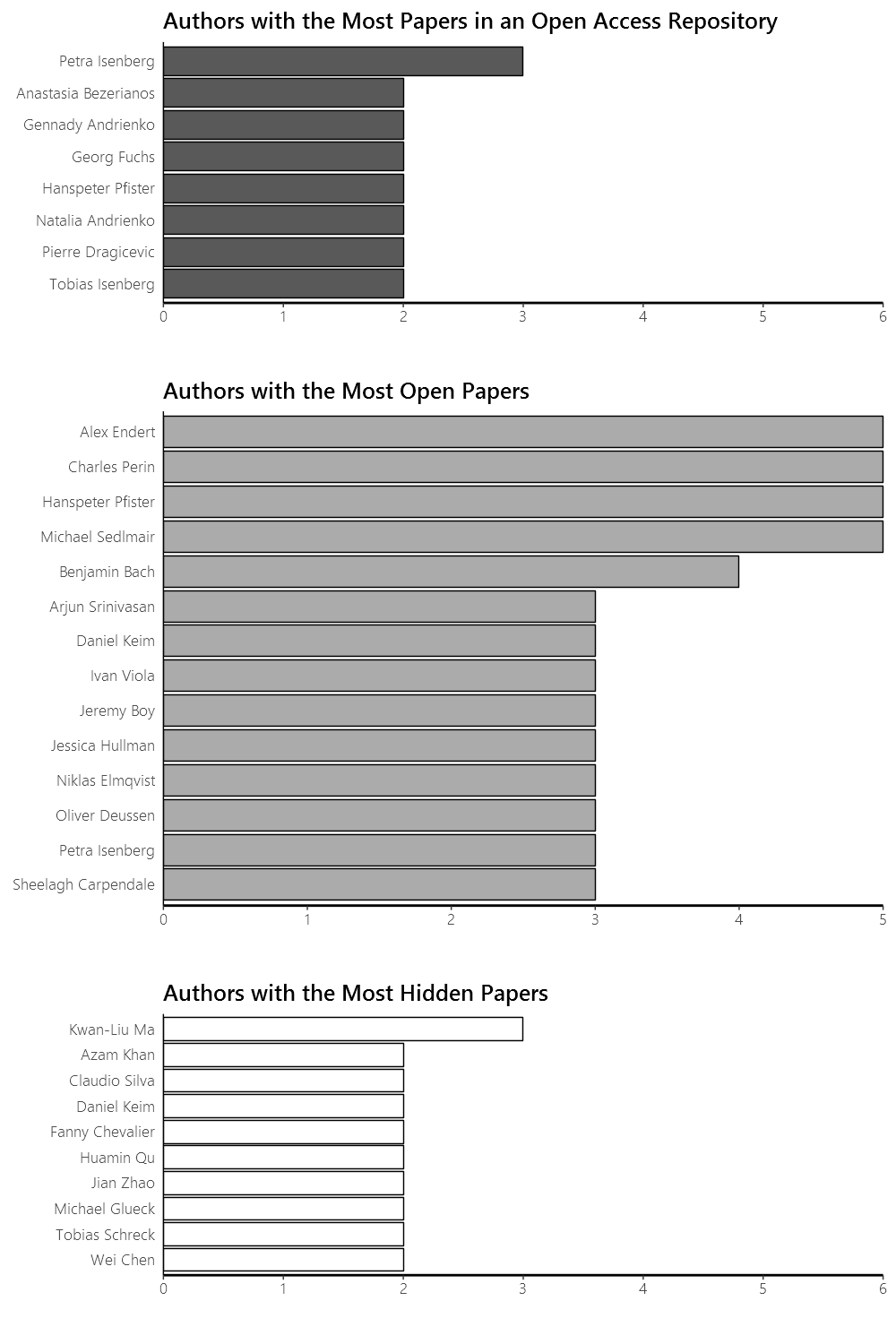 How do I get my paper or materials listed here?
Upload your work to any open access repository (such as the Open Science Foundation). It takes under 5 minutes!
Make a GitHub issue with the new information.
Upload your work already!